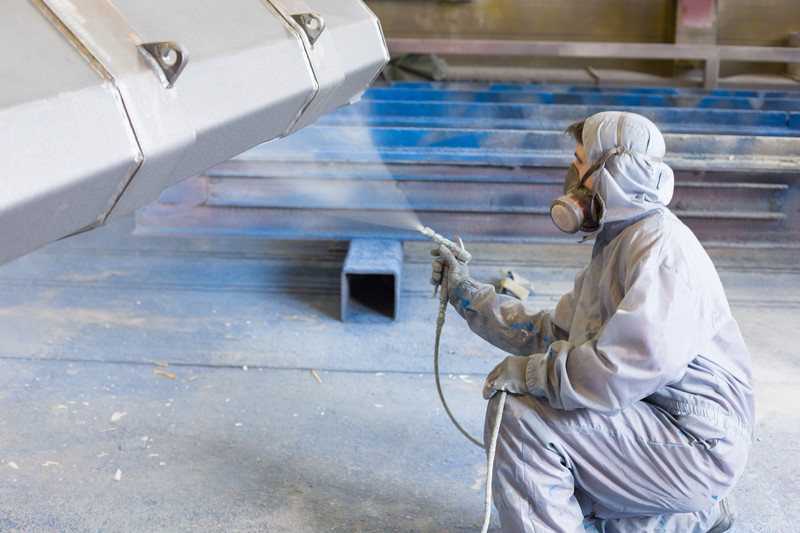 Pesada Industrial Painting is a premium supplier of shot blasting, sand blasting, pressure washing, alternative surface preparation & industrial painting services to Ontario's heavy industrial, institutional and commercial businesses, especially those in Oshawa. We are an accomplished industrial painting company that has both the necessary tools and adequate work experience to tackle painting projects of any size. Our industrial painters compose the majority of our team, and they are capable of taking on painting jobs ranging anything from schools, churches and government buildings to manufacturing plants, warehouses and production facilities. Most commonly, we paint structural steel & other industrial structures.
As any painting company with 40 years of experience in the industry should know, the most important part of a job is surface preparation. At Pesada Painting, we use the highest grade of abrasive available, and can minutely and accurately adjust the associated parameters on our machinery to achieve the perfect blast profile every single time.
Further, we carry test equipment that ensures that the blast class, profile of the surface and protective coatings are delivered to the specifications of the customer.
Clients include:
Our surface preparation services include:
shot blasting
abrasive grit blasting
high pressure water blasting
scraping, grinding & dusting interior and exterior surfaces
loose paint & rust removal
grit blasting
Some of the industrial buildings that Pesada Industrial Painting services are:
warehouses
distribution centers
food & beverage production facilities
chemical refineries
processing plants
electronics & communications towers
structural steel (internal & external)
manufacturing facilities
and many other related building types